My name is Eve Rider, I am 83 years old, and a member of Temple Emanuel of Grand Rapids. Here is my story. I am very grateful for the support I receive from the Jewish community, specifically from the Chabad of Western Michigan. They send visitors who bring Challah bun's. Their kindness is very much appreciated. I live in Kentwood with my husband, who I met in Germany and have been married to since 1962. I am perhaps one of two remaining child survivors of the Sachsenhausen concentration camp near Berlin, Germany.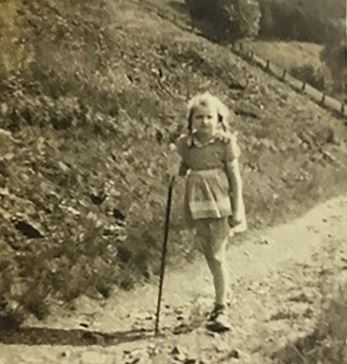 I was born in 1936 in Berlin, Germany to a blended family (grandmother Jewish and grandfather Protestant) and lived with my mother, her siblings, and my Jewish grandparents, in a Jewish neighborhood until the Royal Airforce destroyed our home with phosphorous bombs. Due to Hitler's Jewish laws forbidding mixed marriages, my parents were not allowed to marry. My parents requested to be married and were denied multiple times.
I have the Nazi administration denial letter. I was in hiding during the war twice because of my Jewish heritage, first, with a family I did not know and then with distant relatives, away from Berlin. It was here where I contracted Tuberculosis. I may have been intentionally exposed.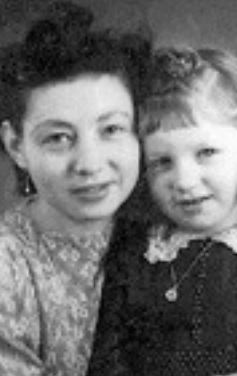 Berlin – November 1941
My Mother, Edith Gleichmann and Eve, 5 years old
Following this diagnosis, the physician contacted my mother, who brought me back to Berlin, where my mother found a hospital bed. On November 2, 1944, two days after my 8th birthday, I was delivered by her to a Tuberculosis sanatorium. In December of 1944, I was taken by one of the sanatorium doctors for a walk. Four hours later I found myself at a new place that I identified years later as the Sachsenhausen concentration camp. Both the camp doctors and the Sanatorium doctors were connected to the Kaiser Wilhelm Society (renamed the Max Planck Society in 1948), a scientific umbrella organization established in Germany in 1911, that oversaw many research institutes and testing stations.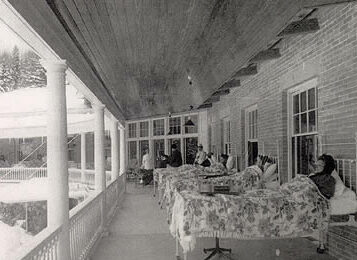 Example of a Tuberculosis Sanitarium
Sachsenhausen was the model training camp for all SS guards near Berlin, Germany. At Sachsenhausen I was subjected to inhumane experiments and surgical procedures until my liberation by the Red Army in April 1945. My time at Sachsenhausen has been corroborated by university researchers as well as physical evidence in the form of photos from the April 1945 liberation. During my time in the camp, I was kept with girls my own age. We were forbidden to speak. It was the nurses who helped me to stay alive between and during multiple experiments, where I was exposed to unknown drugs, chemicals, and procedures. Injections and biopsies caused nerve damage and paralysis from the neck down for a while. I was left with pain, which significantly limits my mobility and ability to take care of myself now.
Following liberation, I was sent back to the TB Sanatorium and reunited with my mother and family. My family was shocked to see me as they were sure I had perished once the authorities became aware of my Jewish heritage. After the war, my parents were now free to marry. When I left the sanatorium in August 1945, the releasing doctor threatened, "If you speak of your time, you will instantly be delivered to the next hospital and experience all the pain again." So I spoke no further about these events, and blocked it from my memory for the next thirty two years. At the age of forty, I "came out" to my family as a Sachsenhausen camp survivor, the Nazi child experiments, and my connection to the Kaiser Wilhelm Society.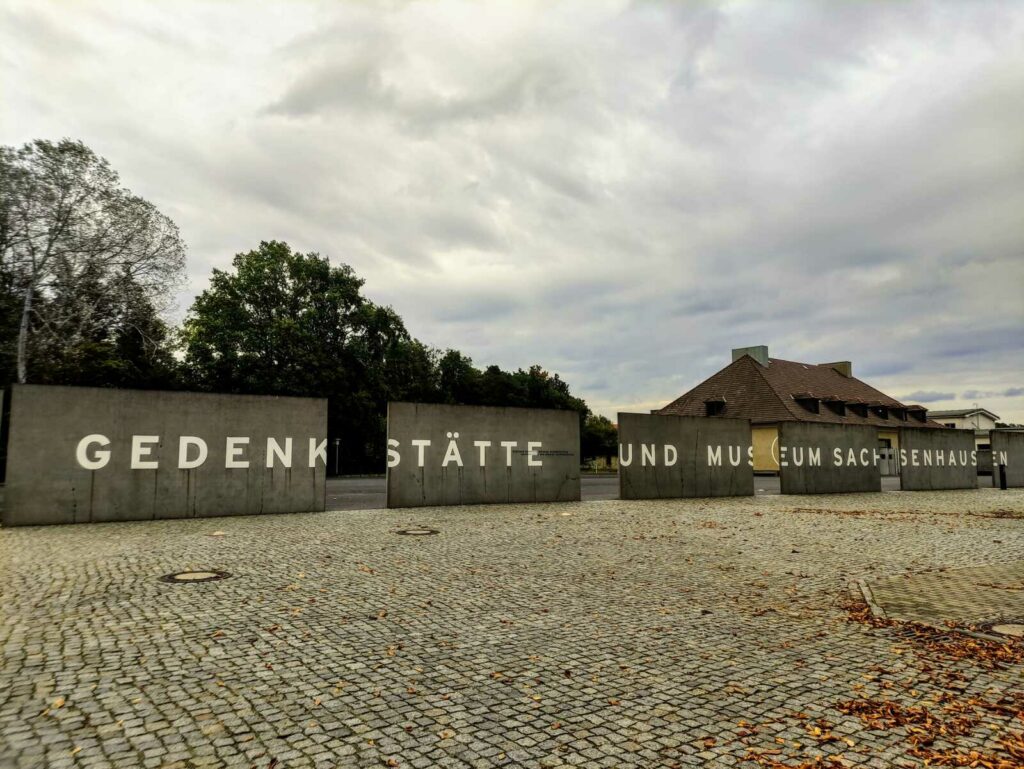 Since this time, German university researchers have helped me to research, corroborate, and document all of my experiences. The camp library was able to find photos of me, and with the help of therapists, I have been able to recount my experience step by step. As far as I have been able to identify, I am one of two remaining survivors/witnesses of the connection between the prestigious Max Planck Institute and Adolf Hitler's "final solution.
Where has this left me, you might ask? With the help of Rabbi Al Lewis, I was able to reconnect with my family's history and religious heritage as a Jew, and my family came along for the ride! My mother and brother converted back to Judaism. My son Thomas who says he never felt "at home" until he was part of the Jewish Community, has a beautiful Jewish family with wife Tracy and two lovely daughters Riley and Sadie, raised here in our community at Temple Emanuel.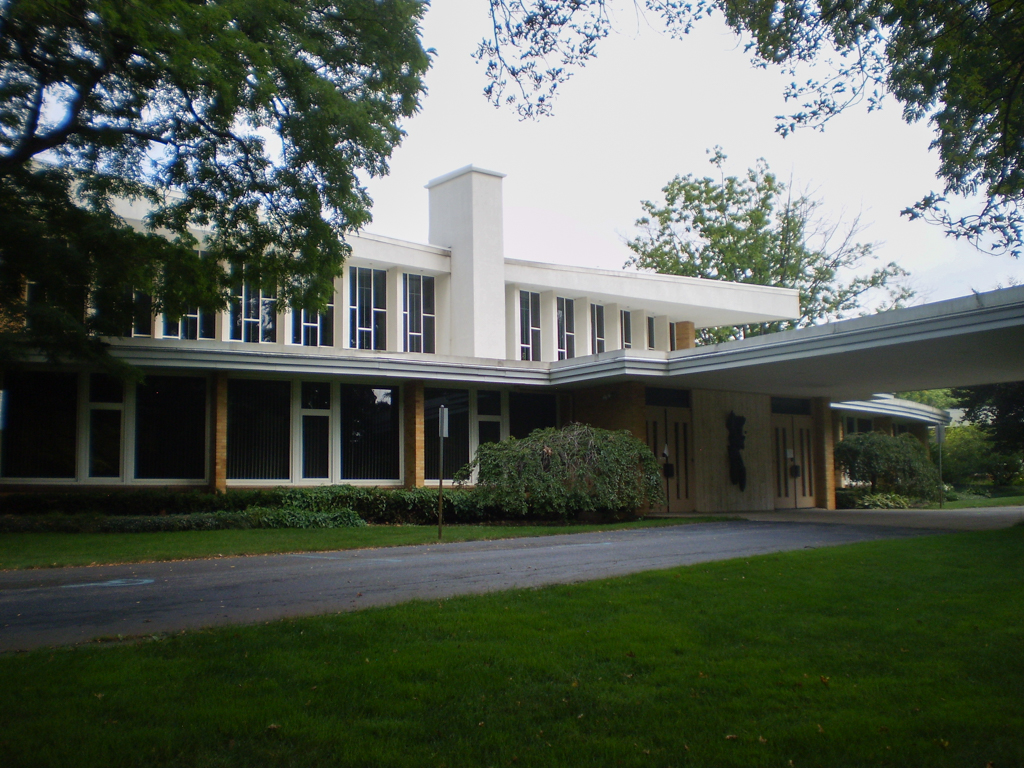 Grand Rapids Temple Emanuel Today