The Holocaust was the state-sponsored, systematic persecution and annihilation of European Jewry by Nazi Germany and its collaborators between 1933 and 1945. Jews were the primary victims—six million were murdered; Gypsies, the handicapped and Poles were also targeted for destruction or decimation for racial, ethnic, or national reasons. Millions more, including homosexuals, Jehovah's Witnesses, Soviet prisoners of war and political dissidents, also suffered grievous oppression and death under Nazi tyranny.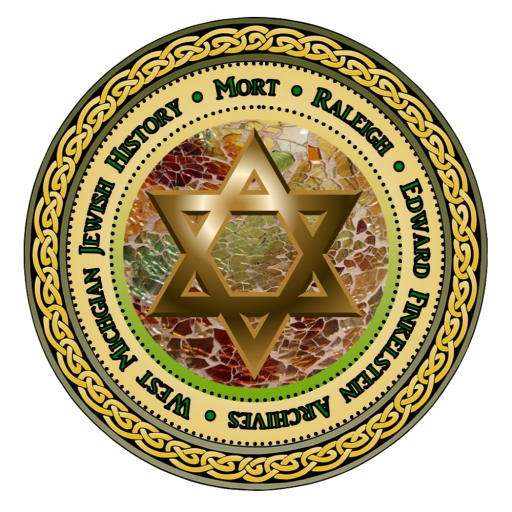 The West Michigan Holocaust Memorial, a website of the Jewish Federation of Grand Rapids, seeks to build a collection of stories on the survivors of the Holocaust that settled in West Michigan, and ensure its accessibility through preservation and digitization. The collection of stories serves as an educational teaching tool for the new Holocaust sculpture, Ways to Say Goodbye by artist Ariel Schlesinger, at the Frederik Meijer Gardens & Sculpture Park. It is our hope that the website will grow and become a resource for educators and our community on Holocaust education and programs. In addition, the website serves as proof of the Holocaust, countering those who deny or manipulate history.
It is a race against time, we are collecting stories of survivors, specifically from West Michigan,, documents, photographs, films and other artifacts. Fill out the form below and a staff member from the Jewish Federation of Grand rapids will contact you.
Jewish Federation of Grand Rapids
To engage and inspire a vibrant and flourishing Jewish community through philanthropy and community.
Tzedakah: upholding the Jewish traditions of righteous giving and justice.
Dor l'dor: securing a future filled with Jewish tradition and heritage.
Tikkun Olam: repairing the world.
Hineni: standing with others so no one stands alone.
Klal Yisrael: supporting worldwide Judaism and the State of Israel.
Torah: pursuing knowledge and lifelong learning.
Holocaust Website Committee
Jack Finn retired from the Kent County 17th Circuit Court Family Division where he was responsible for the development, treatment, supervision and administration of programs designed to provide in-home services for juveniles referred to the Court for delinquent behavior. Jack has served as a board member on multiple local non- profit social service agencies as well as the Grand Rapids Community Foundation.  He is a member of  Congregation Ahavas Israel, served on the board of trustees and as a member of many congregational committees. Jack earned his undergraduate and graduate degrees from the University of Michigan, Ann Arbor, MI.
Jeanette Barry is a current graduate student, completing her English master's thesis at Grand Valley State University. She previously taught high school English for many years. Jeanette is married with three grown children, and she is passionate about continued learning, traveling, and spending quality time with her family and close friends.
Linda Pestka is a JFGR Board member and Campaign Chair. She is a former teacher and counselor in the Grand Rapids School District. Linda currently works for her family business. She is the proud mother of her daughters, Alissa and Stephanie. Linda has five grandchildren who she loves to spend time with. Linda is an avid walker and enjoys travelling. 
Margaret (Peg) Finkelstein
Peg Finkelstein is the wife of Mort Finkelstein. She is a dedicated member of the Jewish community. She spends much of her time preserving her family history and the history of the Jewish people of Grand Rapids. Peg has an office filled with mountains of collectables, and almost daily continues to research family ties along with other collections.
Morton Finkelstein has spent the majority of life in Grand Rapids, and has been an active member of the Jewish community. Mort and his brothers, Ed (ז"ל) and Raleigh were the founders of MC Sports, a very successful sporting goods chain in Grand Rapids. They grew the business and had multiple locations in West Michigan. Mort has been a member of Temple Emanuel from his early Sunday school days, and served as a past president of the congregation. He also served as a past president of the Grand Rapids Jewish Federation. He also was a past president of the Grand Rapids Chapter of B'nai B'rith, and a member of the National Union of Reform Judaism and a Vice Chair his last two years.
"As a child of Holocaust survivors, our family experienced and lives with the ongoing impact of hate. Knowledge and education are keys to assuring Never Again."
Professor of English and Honors at Grand Valley State University, where he teaches courses on the Holocaust and American Literature. Rob assists with creating the StoryMaps as well as finding and preserving information of survivors in the west Michigan area.
Steve Pestka is the son of Henry Pestka. He is a 1974 graduate of the University of Michigan and a 1977 graduate of the Detroit College of Law. Upon graduation, Steve served as an assistant prosecuting attorney, and three term Kent County Commissioner, state Representative and as a Kent County Circuit Court Judge. For the past thirteen years Steve has worked with his wife, sister, son and three nieces at the family business. 
Current Campaign Coordinator, Administrative Assistant & IT Director at Jewish Federation of Grand Rapids. Arad is the website developer & designer for the West Michigan Holocaust Memorial Project. Arad also works on other federation projects such as The Nosh & is the head designer for the JFGR App & Website. Arad studies Computer Science at Grand Valley State University, with an expected graduation on May 2024.
Community Connector at Jewish Federation of Grand Rapids, and assists with the PJ Library program, Shalom Baby and Welcome to Grand Rapids. In addition, she works as the Outreach and Engagement Coordinator. Julianna helps with writing and editing the stories on the West Michigan Holocaust Memorial project.
Kyle Macciomei is a freelance videographer and Digital Media Developer in Grand Valley State University's IT department. After completing his undergrad in Film and Video production he pursued and recently finished a master's in education technology, working to blend video production with educational theory in both research and practice. His thesis focused on technical elements of video design and which aspects were most conducive to positive learning outcomes based on pedagogical practices. For the Holocaust Memorial website, Kyle works to produce video content to capture and archive the experiences of Holocaust survivors and their families who reside in West Michigan. 
Nicole Katzman is the Executive Director of the Jewish Federation of Grand Rapids. She earned her BFA from the Atlanta College of Art, and Master degrees (MAT & MAE) from The Rhode Island School of Design. Nicole is the author of the children's book, Nathan Blows Out the Hanukkah Candles which was recognized by NBC News as best inclusive children's book and by the Anti-Defamation League as Book of the month. She is the mother of four children and loves to garden, create art and hike. 
"The memorial has important significance to my family because our father was a survivor. The numbers 73847 are numbers that we will never forget. They were tattooed to my father's  forearm, as though he were an animal, as identification for his potential death. It is our duty to educate, respect and honor the victims and their families of the unthinkable acts against life and morality. The Holocaust did happen. Holocaust deniers are reporting false and harmful information. Anti-semitism and other hate crimes are on the rise. The Meijer Garden Memorial will allow hundreds of thousands of people to become educated and aware of the atrocities against humanity. May we never forget."
        – Linda Pestka
Website Built by Arad Okanin | aradokanin.com