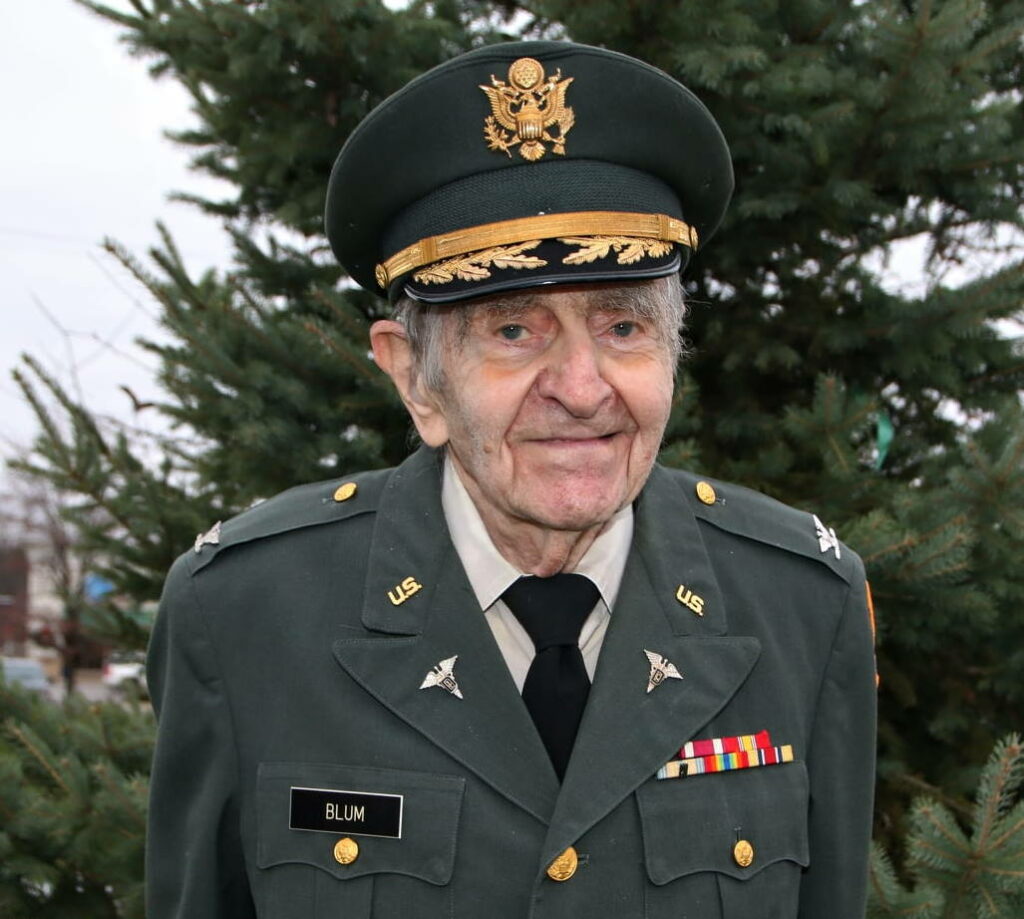 COLONEL LEON BLUM, USAR (Ret.)
When the Germans invaded Hungary in March 1944, Leon Blum was a young man living in Marosvásárhely (Târgu Mureș in present-day Romania). In the late spring of 1944, Hungarian authorities took him and other Jews living in the region to the ghetto in Marosvásárhely. Many days later, he and other Jews who had been confined in the ghetto were crammed into railcars and deported to Auschwitz. There he was judged fit for forced labor.
In June 1944, he was transported to Dachau. Over the next ten and a half months he would be a concentration camp prisoner in Allach, Mühldorf and Mittegars, sub-camps of Dachau. For Leon Blum and hundreds of other prisoners, the Nazi brutality and dehumanization ended with liberation by American soldiers at Tutzing in late April 1945.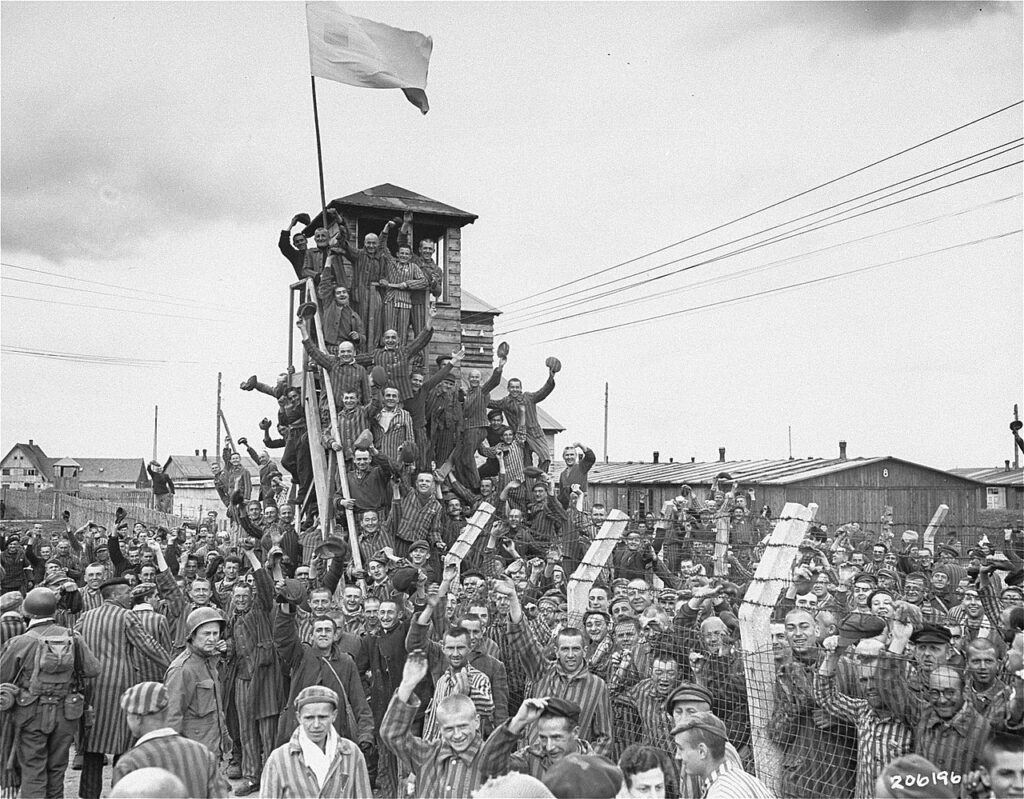 Survivors in Allach, a sub-camp of Dachau, greet arriving U.S. troops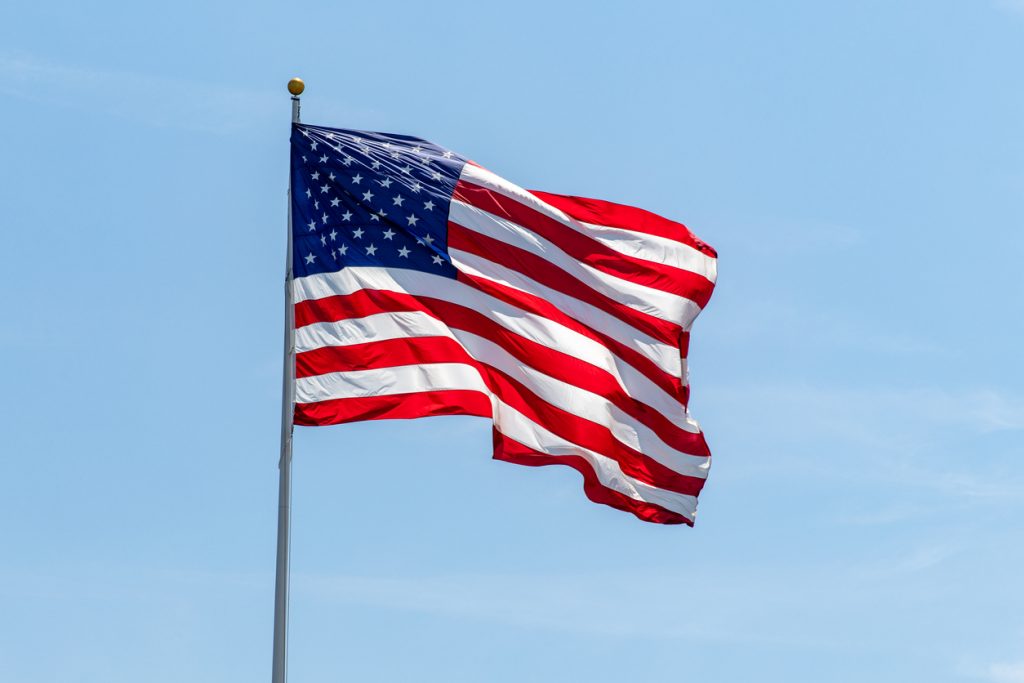 A few years later, Leon Blum immigrated to the United States of America. After completion of his professional education at the University of Michigan, he eventually settled in West Michigan.
Less than two years after becoming an American citizen, Leon Blum entered the United States Army. He served on active duty for two years, mostly in West Germany, and then 26 years in the United States Army Reserve.